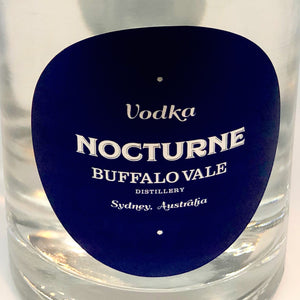 Nocturne | Vodka
Sale price Price $72.00 Regular price
A hand made, unfiltered, small batch, pure vodka.
Inspired by traditional distilling methods, we start with the purest of water then only add what we need to create smooth and characterful spirit.  What you taste from this bottle is what we taste from our small batch copper flute still. 
Tasting notes
Colour: Clear

Nose: Clean with a hint of brioche

Taste: Clean and smooth. 

Finish: A long smooth and soft finish.
Nocturne
Volume | 700ml
Alcohol | 37%