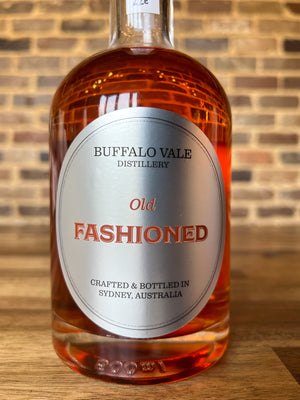 Old Fashioned | Bottled Cocktail by BVD
Sale price Price $55.00 Regular price
Old Fashioned - Just add Ice
The Old Fashioned is hand-crafted from our oaked spirit Revenant, bitters and a tiny dash of sugar to sweeten. 
Our Revenant is made on Australian Native Wattle seed and aged in charred American oak.  
Buy a bottle, fill a tumbler with a large rock of ice and pour in 100ml. Stir briefly, garnish with a slice of dehydrated orange or an orange twist, and enjoy!
It's that easy to make and that easy to drink! 
Old Fashioned 
Volume | 500ml
Alcohol | 25%
Standard Drinks | 9.88
Recommended Serve | 100ml = 1.98 Standard Drinks