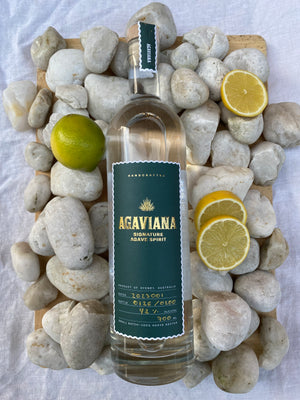 Agaviana Signature Agave Spirit | Buffalo Vale Partner
Sale price Price $119.00 Regular price
Agaviana is a unique agave spirit crafted by Dr. Carlos Vazquez, who was inspired by both Mexican distilling traditions and Australian ingenuity. This fusion of cultures is reflected in the spirit's name, Oztal, which is the Australian equivalent of tequila and mezcal. Agaviana embodies the passion and dedication that has been poured into every bottle.
Using the finest agave nectars and infused with flavours inspired by the Australian landscape, Agaviana captures the essence of Mexican heritage and Australian spirit.
Whether you prefer to enjoy it neat, on the rocks, or in your favourite cocktail, Agaviana invites you to savour and appreciate its distinctive taste.
Volume | 700ml
Alcohol | 42%