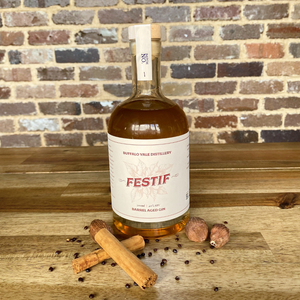 Festif Christmas | Gin
Sale price Price $75.00 Regular price
Our distiller crafted a special edition gin for the festive season.
By harmoniously blending our classic small-batch dry gin with a 6-year barrel aged brandy from Buffalo Vale's cellar, a rich and warming spirit is born. The gin enchants the palate with infused notes of cassis, hazelnut, and a whisper of spice, making it a heartwarming choice for the holidays.
Sip on ice or with a dash of soda.
Cheers!

Volume | 500ml
Alcohol | 40%